About Us
          "altron" Thai Brand for Thais, we believe that "Every Detail Matters". altron is focusing on everything that customers concerned. We never stop developing our products and services to serve needs of customers and markets. With our World Class Standard productions and professional services, altron's products has gained the confidence and trustworthiness from both domestic and overseas customers, leveraging our Thai brand to the international arena.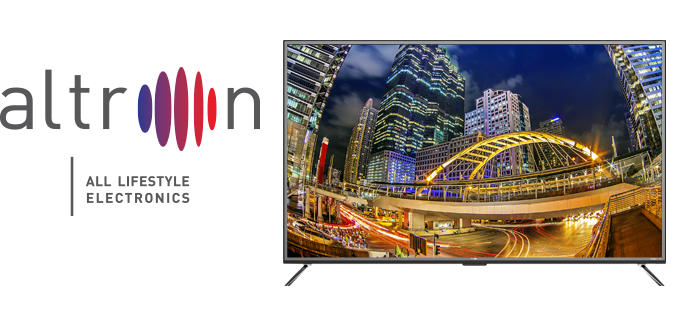 "altron" under Thai Habel Industrial Company Limited the manufacturer, assembler and distributor of electronic products in the category of Audio and Visual (AV), which comprised of LED TV, Speaker and etc. Additionally, the company also manufactures small household appliances such as Rice Cooker, Kettle, Electrics-Pan and etc.
           The company was established in the year 1987, with 31 years of experiences, producing own-brand products along with Original Equipment Manufacturing (OEM) for both the famous international brand and local leading brand as well as the house brands for modern trades. Bringing pride to Thailand, company also exports electronic appliances to overseas market in both OEM brand and our altron brand.
          altron's product has gained its best quality and world class standard manufacturing under Thai Habel under two factories located in Prachinburi and Nakornpratom provinces with total space more than 10,000 Sq.m. . With the strong and professional personnel in both management and production line, qualifying company many standards and awards such as ISO 9001:2015, Thai Industrial Standards Institutes (TISI) and Green Industry Qualification from Ministry Of Industry, Thailand Trust Mark from Ministry of Commerce, 9th SMEs National Awards from Office of Small and Medium Enterprises Promotion, Best Exporter from Prime Minister's Export Award and Best Industry from Prime Minister's Industry Award.