ACCOUNTING & COSTING MANAGER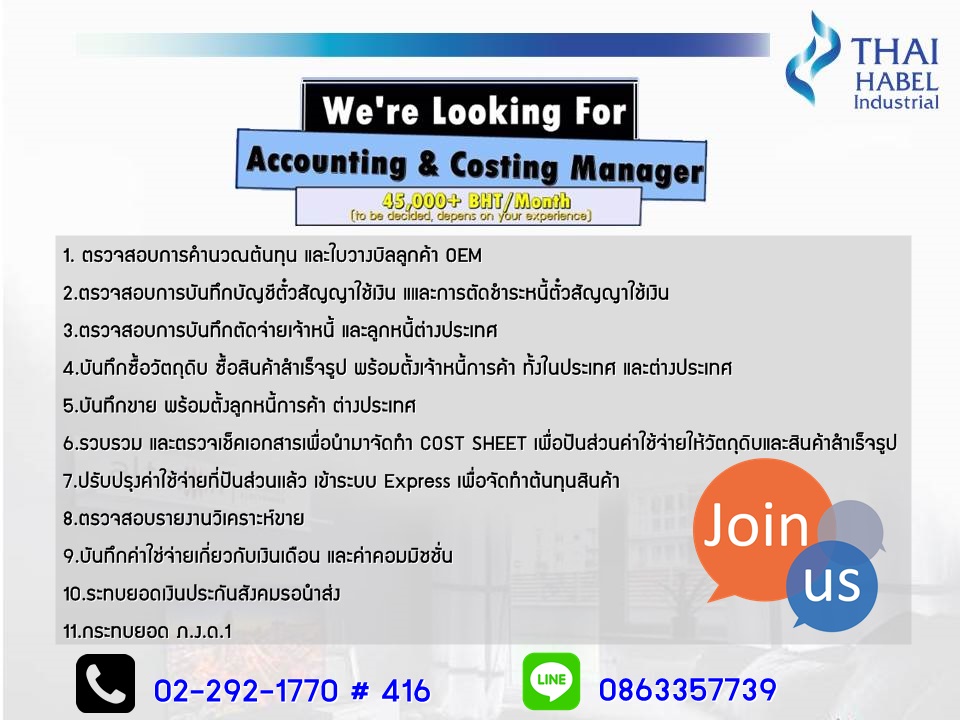 SALES MANAGER (Modern Trade)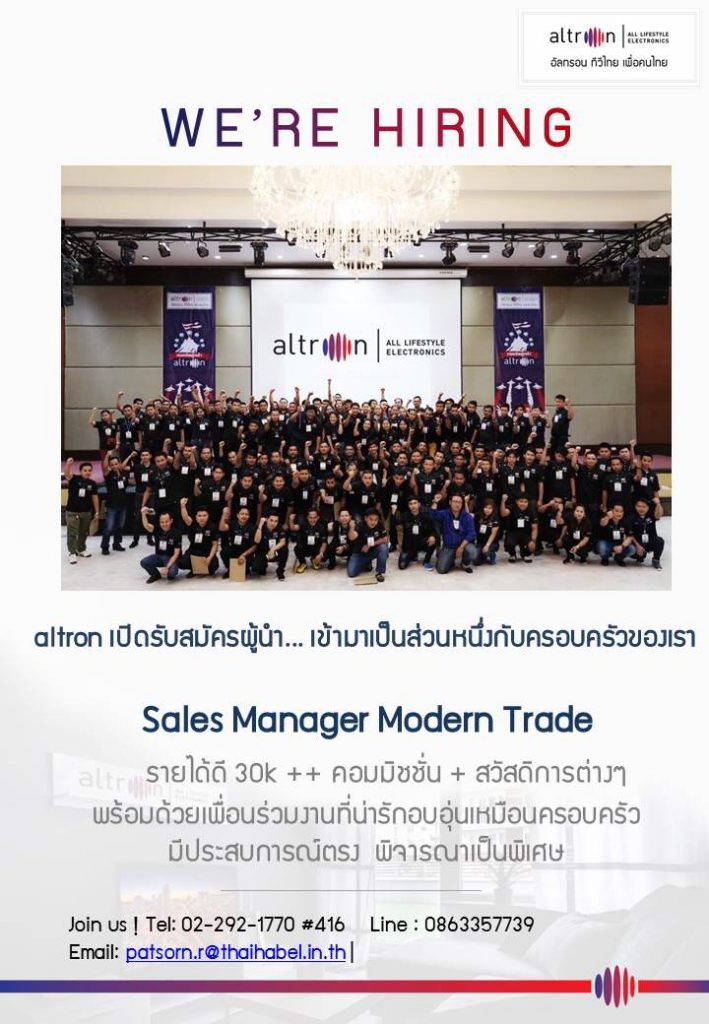 MARKETING MANAGER
Responsibilities
Developing, implementing and executing strategic marketing plans for an entire organization.
Optimize trend and data information for strategic planning and apply with all suitable media channels by ensure all communication has generate business benefit.
Determine budgets and targets including.
Steering strategic Marketing Activities as set in the plan and review them from time to time.
Run marketing activities in line with company direction, work as a key contact person for marketing activities and ensure the activity successful.
Managing and directing Marketing team members to achieve goals/objectives set.
Create promotion plan to support sales achievement.
Work closely with sales team to achieve sales target and Cooperate cross functional such as sales promotion & marketing communication and Others function related as marketing concerned.
Coordinate with all internal and external parties to meet business objective and be able to support a multi-Channel business environment.
Qualifications:
Bachelor or Master Degree in Marketing / Art Communication.
At least 5 years working experience in Marketing and communication.
Well-developed presentation skills (oral and written).
Computer skills, Microsoft office series required.
Ability to approach problems systematically, Logical Thinking.
Fair English communication.
Specialize in electronic appliances industry is preferred.
MARKETING EXECUTIVE
Responsibilities:
Responsible for brainstorming, preparing, implementing the Marketing and Promotion plan in accordance to objectives and budgets set.
Full responsibility for prioritizing projects and seeing these projects through from start to finish ensuring that deadlines are being met, the projects are stayed within budget and ROI should be established
Analyze Sales Data for further use in Marketing strategy and Content.
Provide feedback with suggestion on Marketing campaign implemented.
Organizing own event either by team or third party team.
Work closely with Sale team to cascade all marketing campaigns and support team with marketing materials.
Produce all marketing materials through strategic suppliers as well as control the quality and manage the materials inventory.
Collaborate with marketing team i.e. graphic designer, online and others where applicable and needed.
Qualifications:
Bachelor or Master degree in marketing or a related field
At Least 2 years' experience in Marketing Field
Entrepreneurial with high initiative, fast learner and Self-driven.
Creative and Presentable.
Must be able to use Microsoft Office series, particularly Power Point.
Able to use Photoshop/Illustrator/Premier Program is a plus.